Spiritually Inspired
Spiritually Inspired
Spiritually Inspired
Empowering modern mystics to discover and embrace their own Divine Truth through crystal healing, mindfulness, and ascension.​ Join your host Sara Rae, writer and intuitive, for weekly astrology forecasts, tarot card readings, crystal healing deep dives, and magical musings. Easily integrate your unique style of spirituality into your daily life. Live every moment of every day spiritually inspired!
This podcast is looking for the following guests...
Collaborating with other spiritual women to help raise the vibration of the planet is a passion of mine. If you're a spiritual woman who can speak to any new age topic, I would love to connect with you.

I would be a perfect podcast guest for any other spiritual podcast. I can talk extensively on meditation, mindfulness, reiki, mediumship, tarot and oracle cards, personal growth, ascension, manifesting, crystal healing, the chakras, astrology, shadow work, and even business topics for healers and lightworkers.
Do you want to be a guest on this Podcast?
We can help make that happen!
When you create your free account you will be able to pitch this podcast and get access to these great features...
🚀 New podcasts added all the time!
We have a personal connection to ALL podcasts on our site.
They are never spammed or surprised when they receive a pitch from us!
📈 Pitch Analytics & Insight.
You are immediately notified and can see how many times your pitches are read. Never guess if your pitches are being read, know for sure!
Create your account by clicking the following button and pitch this podcast for free, today!
Already have an account?
Sign in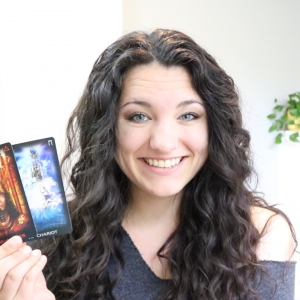 By Sara Rae