The Radiate Confidence Podcast
The Radiate Confidence Podcast
The Radiate Confidence Po...
The Radiate Confidence Podcast is about how to live confidently in your everyday. We talk practical tips and hints start doing in your everyday life as well as finding out more about other peoples person confidence journeys and what we can learn from that.
This podcast is looking for the following guests...
I am looking for other women are are able to share about their confidence journey - from all walks of life!

Have you got strong opinions on women living with lack of confidence?

Have you come from a coaching background?

Have you made a life changing discovery about confidence?

Have you got a confident life-hack?

Have you got a STORY?

I'd love to hear from you.

Our episodes are 20 minutes long and come out every Friday.
Do you want to be a guest on this Podcast?
We can help make that happen!
When you create your free account you will be able to pitch this podcast and get access to these great features...
🚀 New podcasts added all the time!
We have a personal connection to ALL podcasts on our site.
They are never spammed or surprised when they receive a pitch from us!
📈 Pitch Analytics & Insight.
You are immediately notified and can see how many times your pitches are read. Never guess if your pitches are being read, know for sure!
Create your account by clicking the following button and pitch this podcast for free, today!
Already have an account?
Sign in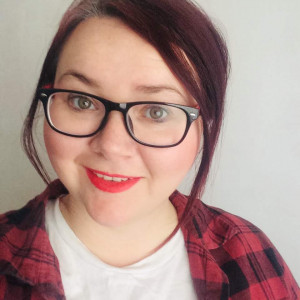 By Melanie McDonald