Neurodiverging
Neurodiverging
Neurodiverging
From my neurodivergent family to yours - education about neurodiversity and parenting. I'm Danielle Sullivan, an autistic parent with autistic and ADHD children. Neurodiverging episodes include stories and lessons from my life, deep dives into the traits and histories of ADHD and autism, and reports about issues pertinent to ADHD and autistic folks in society. Welcome to Neurodiverging!
This podcast is looking for the following guests...
I'd be happy to talk with you about your experiences with own neurodiversity (autism, ADHD, OCD, depression, anxiety, etc.) or your research on neurodiversity. I'm also happy to talk with parenting experts or coaches who can speak about parenting as someone who is ND, or parenting a child who is neurodivergent when you're not. Please feel free to get in touch with ideas about your topic!
Do you want to be a guest on this Podcast?
We can help make that happen!
When you create your free account you will be able to pitch this podcast and get access to these great features...
🚀 New podcasts added all the time!
We have a personal connection to ALL podcasts on our site.
They are never spammed or surprised when they receive a pitch from us!
📈 Pitch Analytics & Insight.
You are immediately notified and can see how many times your pitches are read. Never guess if your pitches are being read, know for sure!
Create your account by clicking the following button and pitch this podcast for free, today!
Already have an account?
Sign in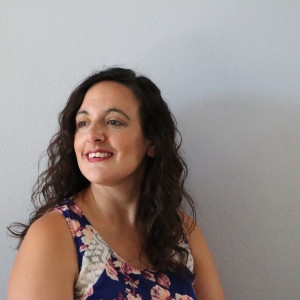 By Danielle Sullivan