Mind Body Peak Performance
Mind Body Peak Performance
Mind Body Peak Performance
Mind Body Peak Performance is the show for uncommon folks dedicated to maximizing their overall quality of life. I am your host Nick Urban and I'm bringing you the best minds handpicked from biohacking, fitness, ancestral health, herbal medicine, spirituality, personal-development, longevity, supplementation, and meditation. Each episode deconstructs their world-class work into tangible steps for you to look, feel, and perform your best. We'll leave no stone unturned whether modern topics like peptides and nootropics, or ancient systems like Ayurveda and Traditional Chinese Medicine. You'll learn how to re-sculpt your body, boost energy levels, improve athletic performance, and gain mental clarity.
This podcast is looking for the following guests...
I am looking to interview entrepreneurs, businesspeople, and high-achievers with powerful messages related to human potential, career, wellness, technology, purpose, and natural health optimization. Anyone who can speak to health topics and give actionable advice is welcome.
Do you want to be a guest on this Podcast?
We can help make that happen!
When you create your free account you will be able to pitch this podcast and get access to these great features...
🚀 New podcasts added all the time!
We have a personal connection to ALL podcasts on our site.
They are never spammed or surprised when they receive a pitch from us!
📈 Pitch Analytics & Insight.
You are immediately notified and can see how many times your pitches are read. Never guess if your pitches are being read, know for sure!
Create your account by clicking the following button and pitch this podcast for free, today!
Already have an account?
Sign in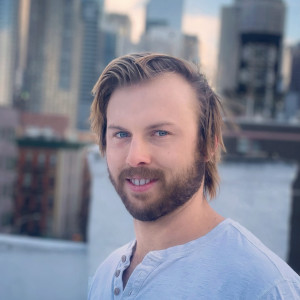 By Nicholas Urban