Care More Be Better
Care More Be Better
Care More Be Better
Environmental and social issues can feel confusing and overwhelming, especially when we try to tackle solutions on our own. That's why it's important to collaborate with other optimistic activists on sustainable strategies. When we join the movement together and break down complex practices, we can make profound changes. By focusing on collective movements over the long-term, our social impact makes our communities better. And eventually, our work becomes a beacon of hope for the entire world. Welcome to Care More. Be Better. This show amplifies voices and solutions to regenerate our planet and social systems. Each week, we invite you on a journey to work through the climate crisis to create an environmentally sound future for all. Move from interest to action and turn your curiosity about regenerative living into actions that are part of the solution. Listen to stories from inspired individuals, ecological responsible entrepreneurs, and conscious companies. These global agen...
This podcast is looking for the following guests...
Social impact activists
Sustainability Advocates
B-Corps
Social benefit entrepreneurs
Anti-racists
Climate activists
Do-gooders
COP-26 experts
Do you want to be a guest on this Podcast?
We can help make that happen!
When you create your free account you will be able to pitch this podcast and get access to these great features...
🚀 New podcasts added all the time!
We have a personal connection to ALL podcasts on our site.
They are never spammed or surprised when they receive a pitch from us!
📈 Pitch Analytics & Insight.
You are immediately notified and can see how many times your pitches are read. Never guess if your pitches are being read, know for sure!
Create your account by clicking the following button and pitch this podcast for free, today!
Already have an account?
Sign in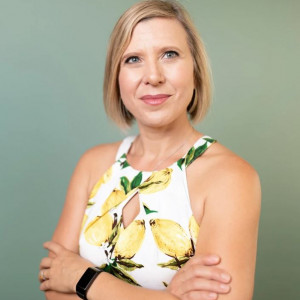 By Corinna Bellizzi