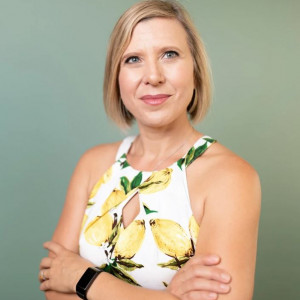 Care More Be Better
---
Environmental and social issues can feel confusing and overwhelming, especially when we try to tackle solutions on our own. That's why it's important to collaborate with other optimistic activists on sustainable strategies. When we join the movement together and break down complex practices, we can make profound changes. By focusing on collective movements over the long-term, our social impact makes our communities better. And eventually, our work becomes a beacon of hope for the entire world.

Welcome to Care More. Be Better. This show amplifies voices and solutions to regenerate our planet and social systems. Each week, we invite you on a journey to work through the climate crisis to create an environmentally sound future for all. Move from interest to action and turn your curiosity about regenerative living into actions that are part of the solution.

Listen to stories from inspired individuals, ecological responsible entrepreneurs, and conscious companies. These global agents create positive impacts on their communities. From pay-it-forward marketers to not-for-profits and community change makers, the stories get you thinking about how to secure the future for the human race. Become part of the regeneration by expanding your knowledge of agriculture, social systems, and the economy.

Tune in to understand the most important issues and aspects of the present time. Hear experiences from the front lines of social policies and political struggles. Feel enlightened by conversations about health, wellness, and mindfulness. Discover valuable entrepreneurship and business strategies. Hone your communication and leadership skills. This is your tool in building a better tomorrow.

Free of corporate influence, this podcast is the passion project and brainchild of Corinna Bellizzi, a cause-marketer and social activist who always seeks to live well by doing good while helping others do the same.

A natural products industry executive, Corinna helped develop and grow several responsible brands. As the sales, marketing and education leader at Nordic Naturals, she unseated Carlson Labs and captured 40% market share. She led the establishment of the industry-leading algae omega-3 company iwilife.com. Plus, she reinvigorated the legacy brand SuperNutrition and conceptualized Draco Natural Products' international sales division. With these incredible achievements, Corinna currently focuses her efforts on regenerative social and climate solutions.
---