Corinna Bellizzi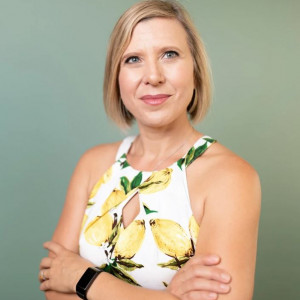 Omega-3 expert with 25 years of experience formulating and building sustainable natural health products and supplement brands.
Register or Login to Contact
About Corinna Bellizzi
Corinna Bellizzi, MBA is a natural products industry executive and omega-3 expert who successfully creates new nutrition categories, pioneers brands, and develops educational strategies that disrupt markets. Given her concern for the future health of people and planet, Corinna shifted her omega-3 career from a focus on fish to algae in 2016. With a team of experts, she led the development of Örlö Nutrition, a new brand by VAXA Technologies. It launched in May 2022 with their first products including the world's first carbon-negative omega-3 supplement and a carbon-negative Immunity Boost spray with Ultra Spirulina.

As an avid podcaster, she started a new podcast, Nutrition Without Compromise, to lean into the simple truth that great nutrition and bountiful health are a human right.

With Örlö Nutrition and with the podcast, Nutrition Without Compromise, the message is clear. You can achieve optimal health without sacrificing your ethics or the health of the planet.

Sample Interview Questions:
-Why are you so passionate about omegas?
-Why did you make the switch from fish to algae?
-Do Americans get enough omega-3s from the foods they eat?
-How can your health improve by supplementing with omega-3s?
-How much omega-3 should we get in our diets each day?
-Why should we take algae omega-3 over other sources?
-What makes the algae-based omega-3s from Örlö Nutrition more absorbable than fish or krill oil?
-What makes Örlö Nutrition carbon negative?
-If every person were to consume omega-3, would we be able to produce enough from algae?
-How can we build regenerative brands and products, keeping a cradle-to-cradle perspective?
-What nutrition innovations from algae do you think we'll see next?
Topics
Omega-3
Nutrition
Sustainability