Speak Life Into Strife
Speak Life Into Strife
Speak Life Into Strife
Speaking Life Into Strife. Determining whether you are a victim of circumstance or a warrior of opportunity. Life can present us with many unforeseen circumstances that we cannot control, however, we can control our attitude and emotions to those situations. This podcast will explore ways to embrace the circumstances we are given and use those as opportunities to grow. Join us as we discuss topics that will motivate you such as finance, resilience, self-esteem, healthy eating, co-parenting and manifesting the life you want.
This podcast is looking for the following guests...
I am looking for guests on my podcast who can speak to life after divorce. Whether this is experts in the fields of mental health, nutrition, life coaching, finance, etc. In addition to dealing from trauma of a regular divorce, high conflict divorces can lead to parental alienation and I am looking for experts in that field as well.
Do you want to be a guest on this Podcast?
We can help make that happen!
When you create your free account you will be able to pitch this podcast and get access to these great features...
🚀 New podcasts added all the time!
We have a personal connection to ALL podcasts on our site.
They are never spammed or surprised when they receive a pitch from us!
📈 Pitch Analytics & Insight.
You are immediately notified and can see how many times your pitches are read. Never guess if your pitches are being read, know for sure!
Create your account by clicking the following button and pitch this podcast for free, today!
Already have an account?
Sign in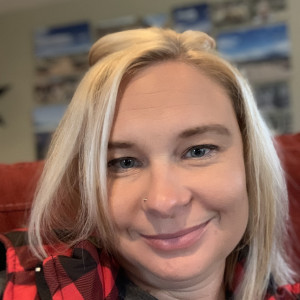 By Kindra Beck