Motivational Speeches
Motivational Speeches
Motivational Speeches
Motivational Speeches may be the force that is driving keeps pushing us to reach a certain goal through our actions. You fail to accomplish it with full commitment and efficiency when you do ongoing work without any motivation. Motivational Speech helps to increase work productivity and brings out the most readily useful of a person's potential that is true.
This podcast is looking for the following guests...
We are looking for who has potentials to motivate our listener for their life and career.
Do you want to be a guest on this Podcast?
We can help make that happen!
When you create your free account you will be able to pitch this podcast and get access to these great features...
🚀 New podcasts added all the time!
We have a personal connection to ALL podcasts on our site.
They are never spammed or surprised when they receive a pitch from us!
📈 Pitch Analytics & Insight.
You are immediately notified and can see how many times your pitches are read. Never guess if your pitches are being read, know for sure!
Create your account by clicking the following button and pitch this podcast for free, today!
Already have an account?
Sign in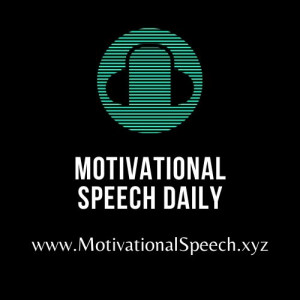 By Motivational Speech