Ignite The Desire
Ignite The Desire
Ignite The Desire
Cynthia Jones is the founder of Royal Mindset, a company whose mission is to aspire and motivate others to live the life they desire, no matter the circumstances. With years of experience, she has a long record of successfully guiding women entrepreneurs through her proven strategies in marketing that make any business profitable. Drawing inspiration from her story, she is able to make their visions a reality through careful planning and training
This podcast is looking for the following guests...
Hi! My name is Cynthia and I am looking for guests who can inspire, educate, and give practical tools to women who want to build their lives to live at the next level. I support women who are career and in entrepreneurship. I also am an IT professional so I like to talk about everything IT as well. I love to have fun on the show and welcome most topics! Looking forward to connecting.
Do you want to be a guest on this Podcast?
We can help make that happen!
When you create your free account you will be able to pitch this podcast and get access to these great features...
🚀 New podcasts added all the time!
We have a personal connection to ALL podcasts on our site.
They are never spammed or surprised when they receive a pitch from us!
📈 Pitch Analytics & Insight.
You are immediately notified and can see how many times your pitches are read. Never guess if your pitches are being read, know for sure!
Create your account by clicking the following button and pitch this podcast for free, today!
Already have an account?
Sign in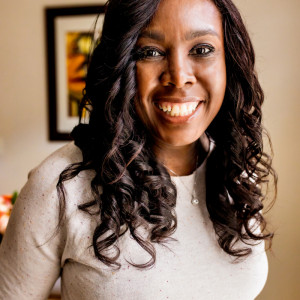 By Cynthia Jones