1,022 views
Added on 2019-02-20 22:36:56
---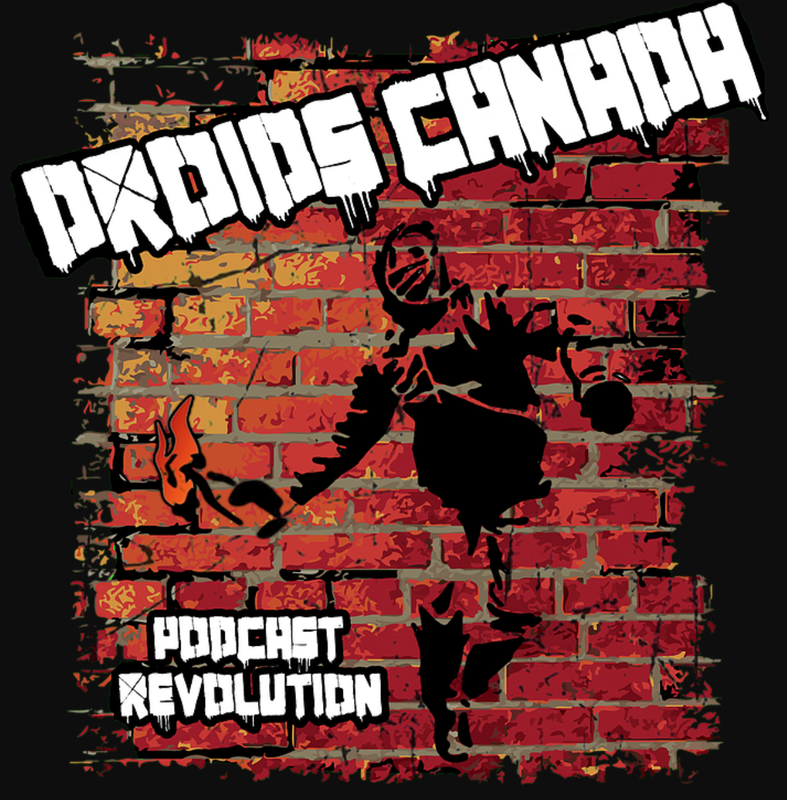 Visit Podcast
DroidsCanada
20,000+ Listeners
Droids Canada Podcast is a geeky pop culture show based out of the Niagara Region in Ontario Canada since 2012! This many headed beast has become popularly due to it's blunt, comedic and outrageous behavior that occurs on every episode! Their podcast typically revolves around current hot TV Shows such as the Walking Dead, Comic Book Movie reviews, the popular Doctor Who Dark Journey audioplay, and any geek related topic they can get their hands on!
---
We are looking for the following guests to be on the "DroidsCanada" podcast:
I am looking for guests who love and know anything geeky! Especially when it comes to movies, tv, comics, comic-cons etc. Although we are based in Canada we appreciate topics from all around the world.
If you are interested in being on this podcast please submit your pitch below: