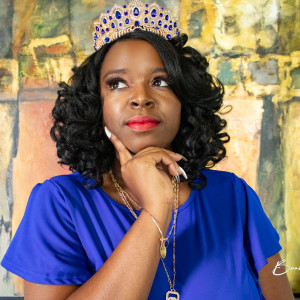 C.R.E.A.M. Academy
---
CREAM Academy is a show hosted by Money Management Specialist Queen Candace through the lens of her Queen BluePrint Financial Clinics. CREAM Academy provides a safe space for Black money stories to be shared, financial healing to be felt, and financial literacy to be taught

In 2015 Queen found herself in 50K debt. During her debt payoff journey, she realized a lot of her spending was due to emotional triggers. She used her knowledge of psychology, mental health diagnosis, financial research along with trial and error to clear her debt. Not only that but within the same year of paying off the rest of her debt, she also established her first business the Queen BluePrint Financial Clinic®️ and purchased her first home at the age of 26

Her mission is to help the Black community switch to a wealth mindset through financial literacy, financial planning, and financial therapy. She's assisted over 200 clients achieve financial stability, facilitated over 10 workshops & masterclasses as well as spoken/hosted multiple events in-person & virtually. March 6, 2021 Queen Candace became a Be Free University educator in the School of Finance teaching students how to repair their relationship with money and manage their money in their pursuit of being financially free

Her most recent venture is investing in Africa via the Royal Freedom Project™️. It's an initiative to bring Pan Africans back to the Motherland to reclaim their ancestral wealth through real estate communities, encourage them to establish their financial foundation outside of the U.S. and assist entrepreneurs in building global brands!

---