Be Great Global Podcast
Be Great Global Podcast
Be Great Global Podcast
The Be Great Global Podcast helps employees, intrapreneurs and entrepreneurs discover their purpose to find happiness, fulfillment, and money doing work they actually love. The podcast is designed to motivate, inspire, and support them on their journey to fulfilling the Call on their lives. Every week we feature how-to's, relevant resources, case studies, and/or real-life interviews with dreamers who have transitioned to game-changers.
This podcast is looking for the following guests...
I am looking for guests who feel they are fulfilling their purpose or call in the world. They have a strong and impactful WHY - why they are doing what they are doing - and absolutely LOVE what they do whether as an entrepreneur/business owner and/or employee. They can be from any industry/field, except those that fall under the "explicit content" category. We typically record a 45-60 minute conversation with Purpose as the underlying theme. Guests also have the opportunity to offer giveaways and other goodies to my audience.
Do you want to be a guest on this Podcast?
We can help make that happen!
When you create your free account you will be able to pitch this podcast and get access to these great features...
🚀 New podcasts added all the time!
We have a personal connection to ALL podcasts on our site.
They are never spammed or surprised when they receive a pitch from us!
📈 Pitch Analytics & Insight.
You are immediately notified and can see how many times your pitches are read. Never guess if your pitches are being read, know for sure!
Create your account by clicking the following button and pitch this podcast for free, today!
Already have an account?
Sign in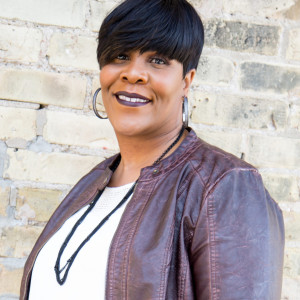 By Anita "AC" Clinton