Kyle Crow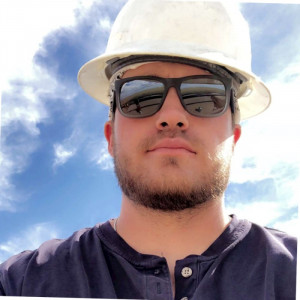 27 Year old oil and gas business owner! I came from nothing.. no money, no connections, NOTHING. But with a killer work ethic and a never quit attitude I am positive my company will succeed.
Register or Login to Contact
About Kyle Crow
Growing up in a town of 450 people in the middle of nowhere Colorado, I was sure that I would just do what everyone here does.; go to college, come home, get married, have kids, and take over the family business. But a decision I made when I turned 18 years old completely changed the trajectory of my life. When I turned 18 I joined my older brother on a small oil rig in eastern CO as the "worm" or the "green-hand". The work was nothing like I had ever done before, even having grown up working on a farm and ranch. Every day I was dirty, smelly, exhausted, but proud of myself for pushing myself past my self imposed limits. Wanting to see more of the U.S. I hired on with Patterson-UTI in North Dakota to continue my oilfield career. Working through -40 degree Fahrenheit weather during the winters and constant rainstorms during the summers I always had great stories to tell back at home. I then found myself transferred to Midland, TX where the weather did a complete 180. 110 degree Fahrenheit summers and mild winters left me wondering why oil couldn't have been found in a more temperate climate without the obnoxious weather all rigs seemed to be cursed with. Being on the rig I was always amazed anytime the engineers would talk and explain their process during drilling. I was constantly alongside them learning as much as I could and they would always tell me, "Crow, you're too damn smart to just be a roughneck". Now there is NOTHING wrong with being a career roughneck, some of the greatest men I have known have done it. It just isn't for me. I then went to Texas Tech University for their esteemed Petroleum Engineering Dept. and lasted there for two years before moving back home and doing exactly what I said I wouldn't do. I moved home, got married, got a mediocre job and was set on doing that my whole life. But I just could not settle, so I got divorced and decided to chase my dreams and start up my own Oil and Gas E&P company, Crow Natural Resources LLC. I started it in February of 2019 with high hopes but those came crashing down when I was hospitalized in a coma on life support for 2 weeks in the beginning of 2020 and was in and out of the hospital that whole year. But I AM BACK! I am back and going to give this thing every ounce of energy I have to get it up and going. Setbacks are a Set-up for something great and I believe 2022 will be a huge year for Crow Natural Resources LLC.
Topics
Oil and Gas
Entrepreneur
Business Owner