Prit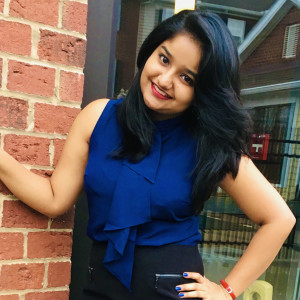 Digital Entrepreneur | Top 100 Marketing Podcaster (India) | Etsy Shop Owner | Nano-Influencer | Marketing Strategy Consultant
Register or Login to Contact
About Prit
My name is Prit and I'm a digital entrepreneur, and business owner for the past two years. I'm also a podcaster (Top 100 in Marketing for India), a YouTube vlogger, an Etsy shop owner, a content creator, and a nano-influencer. I'm a Marketing Strategy Consultant and the CEO of my own Marketing Consultancy firm, The Marketing Nomad LLC. I have successfully worked with 60+ clients from 8 different countries in the past year of my entrepreneurship journey. I started from scratch and built an online business that knows no borders and allows me to be a digital nomad. I also enjoy Bollywood dancing in my free time.

I really think my life story might interest you. I was working in New York, at a top solar form. My work visa didn't get processed and I was forced to leave my full-time job, amazing colleagues, my friends and move back to India. It was absolutely devastating, and I had to start from scratch. Instead of applying for jobs in India, I decided to risk my entire savings, and invest in my dream of becoming an entrepreneur. I slowly started building my online presence, and even started a global marketing consultancy firm in Delaware USA, while I was still in India. After 2 years, I've managed to grow my business and my online presence. I've worked with 60+ businesses in 8 different countries, and my podcast was recently ranked Top 100 in Marketing for India. It's been a rough and tough journey, but it has taught me a lot and I would love to share my crazy journey with your audience as well.

Other topics I can talk about:
1. Why the "Woman" in "Woman Entrepreneur" Shouldn't Stop You - A mindset shift on handling the unique challenges we face as women

2. Where to start with your marketing plan?

3. How to get started with your content marketing to grow your business' online presence?

4. How to get leads and make sales using Instagram

If you're looking for a fun, witty and engaging guest, then I'm your girl!
Topics
Marketing
Entrepreneur
Business