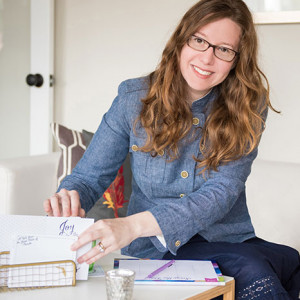 Allison De Meulder
Creative Entrepreneur and Collaborative Leader with Ecommerce, Retail and Wholesale Expertise
---
As founder of Invitation Consultants and Matrick and Eve, she was a pioneer in the online invitation and stationery industry. As owner and CEO of the Ecommerce company, retail store and wholesale greeting card business, she managed, directed, created and collaborated. Building company culture, mentoring and empowering teams, and developing products are her passion. Yes, she has two decades of experience but time is a number and experiences are not measured by time. Not every business will be seven figures, sometimes she wonders how she even got there.

Allison sold her startup after 18 years and now through speaking engagements, consulting, writing a book and hosting the podcast Emerson Built That, she has taken her experience, passion and challenges and built a voice that resonates with others who are aspiring to start a business, thinking about selling a business, and all of the fun times in between.
---
Podcast
---
Let's talk about entrepreneurship from an honest perspective. Building company culture, mentoring, empowering teams, change management, product creation, and startup power is my passion. Market saturation, rising advertising costs, consumer lethargy, head trash and failure talk is the enemy. My approach is simple, let's talk through it. No fluff, no frills, just real talk...and that's how I built my products, company culture, brand….and companies. Choose who you want to be and OWN IT, BOSS IT, BELIEVE IT.
---
Profile Views: 92