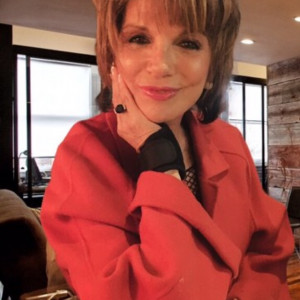 Lesleigh
Grief, Loss and Life Changing Resiliency
---
Lesleigh Tolin is a heart driven entrepreneur and the owner of Healing Hearts International. Trained and certified by the Grief Recovery Institute, Lesleigh is an Advanced Grief Recovery Method Specialist.

The Grief Recovery Method (GRM) is a 40 year old structured and action based 7 week program offering a heart to heart, step by step method for moving beyond the pain and isolation of significant loss.

The success of the Grief Recovery Method is evidence based from studies at Kent State University's College of Public Health.

With a Master's Degree in Counseling Psychology, Lesleigh has 24 years of service in the healing arts: 4,500 clinical family hours; 12 years of hospice service both as a Social Worker and as the Manager of Volunteer Services. Lesleigh collaborated with the Santa Barbara Dream Foundation to turn dying dreams into lasting memories for her hospice patients and their families.

In her clinical work, Lesleigh interned at CSUN's Strength United Agency which provided supportive In-home counseling services to parents and children through the Department of Children and Family Services. Lesleigh continued her internship a the Parent and Relationship Counseling Fdn in Granada Hills, California, which offered parents, children, couples and individuals relationship workshops and one-to-one improved communication skills.

With decades of recovery from an eating disorder, Lesleigh worked on staff at a 90 day treatment center for adult women with drug, alcohol and eating disorders addiction.

When asked why this particular niche, Lesleigh says: "I have personally endured an inordinate amount of personal loss and have chosen to turn my own pain into purpose and into my passion for healing others."

As an Advanced Specialist, Lesleigh now offers her 7 week transformative program by Zoom, both nationally
and internationally.
---
Profile Views: 83