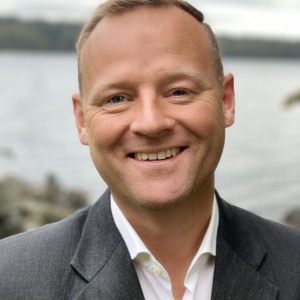 Fredrik Sandvall
The strangest guest for your podcast? Best seller, investor, globetrotter and dad
---
Thanks for reading my bio which is unusual, to say the least :) Swedish entrepreneur and investor who has worked with intelligence and traveled>80 countries. Having, directly and indirectly, influenced the lives of hundreds of thousands across 118 nations for the better (I hope). Podcaster with Invest in You as well as Investing Skills - where we talk about things that if you put it into action can help you reach your goals faster.
Former Special Forces Captain in the Swedish Navy who has worked against organized crime and helping the less fortunate on a global scale in conflict areas.
As an entrepreneur, he loves to solve problems, listening, negotiation, and often resulting in dealmaking is being used in business to create value. Property and real estate are where he spends a lot of time together with how to finance business growth.
He has two forthcoming books How to make money as a teenager, Tactics - The Principles for Funding Property & Business, they will be best-sellers just like his first book Trust is the New Currency was.
I look forward to sharing valuable advice that is actionable with you.