Dr Courtney Raspin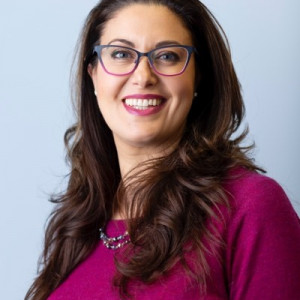 Founder of London's premier psychology practice, living in the real world and passionate about the treatment of eating disorders and body image difficulties.
Register or Login to Contact
About Dr Courtney Raspin
Dr Courtney Raspin is the founder of Altum Health – London's premier private psychology practice specialising in the treatment of eating disorders and body image difficulties. Courtney worked for 10 years in the NHS before launching her private practice in 2010. To date, it has treated over 500 patients. Following a significantly high increase in enquiries during the UK's lockdown, Courtney is now actively engaged in raising awareness of how increased stress is affecting young people during the pandemic. How this is stimulating a resurgence of mental health issues, including eating disorders – what causes them, what keeps them going and the therapies that can help. Courtney is available for press comment, interview, and opinion pieces.

Alongside her work at Altum Health, Courtney is an Associate Fellow of the British Psychological Society and regularly lectures in the Counselling Psychology Doctoral Programme at City University. A member of the Eating Disorders Association (b-eat) , she has appeared in documentaries and contributed to numerous articles on not only eating disorders and body image, but mental health in general. Courtney's media experience is further evidenced by her work with Performers MOT, a company employed provide assessments, therapy and aftercare support for participants in popular reality shows.

Courtney was born and raised in Los Angeles, California. The daughter of influential media psychologist, Dr Toni Grant, and a physician, she grew up with a keen interest in both mental and physical health. While she initially considered studying medicine, her first psychology course at university sparked a passion and she went on to receive her BA (1997) and MA (1999) and PhD (2003) in psychology.

Moving to London in 2000, she is now a full-time working mum with two children, has been married for over 20 years and also plays mum to the family's cockapoo – Luna, who is hoping to become a fully trained therapy dog in residence at Altum Health. With a 90% female work-force, Altum Health is perfectly positioned to help young people and professional women to understand and manage difficulties such as anxiety, stress, panic and depression. Courtney is regularly featured in the press discussing her topics of passion.

Topics
No Topics Listed Yet