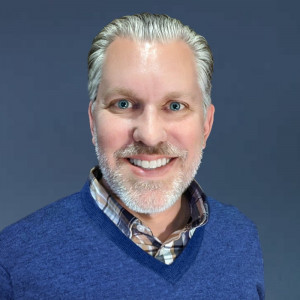 Chris Hood
I'm a digital transformation and strategy expert with over 30 years of experience helping companies innovate and grow business value.
---
Currently, I work for Google, helping enterprises transform their business and driving success with digital strategies designed to increase their business value. In addition, I currently teach in the Information Technology department for Southern New Hampshire University and Colorado Technical University.

Previously while working for Fox Broadcasting, I transformed how users engaged with television content for shows like Glee, Gotham, Sleepy Hollow, and American Idol. My work included the development of TV Everywhere products, and building new interactive media to support digital transformation initiatives across multiple media platforms.

My experience includes working with dozens of Fortune 100 brands. I am a member of the Academy of Television Arts and Sciences and I previously served as the Southern California regional chair, covering over 20,000 members in Los Angeles, Orange County, and San Diego for the International Game Developers Association (IGDA).
---
Podcast
---
That Digital Show is a weekly thought leadership podcast presented by Google Cloud on digital transformation and growing business value in a digital world. The show combines interviews with global experts and open conversations with industry leaders to share digital strategies and techniques that leverage APIs, cloud and application platforms to help organizations reach business outcomes faster and meet the continuously changing demands of consumers. For more information, find us online at ThatDigitalShow.com and throughout social media @ThatDigitalShow.
---
Profile Views: 62