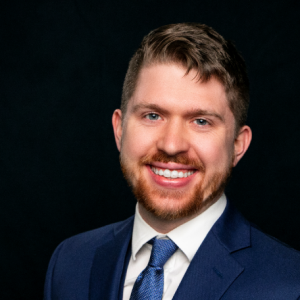 Jeremy Haug
Lead Generation and Follow Up Expert for B2B Business Owners
---
Hi, my name is Jeremy Haug and like many of you, I have sat staring at my computer screen wondering why there were no new leads? Why for the last week none of my campaigns had been working and why I was failing myself and my sales team?

However, last year I was able to generate over 3000 leads, fill the pipeline of a multimillion-dollar sales team, train a marketing team so that they could achieve those same results all while running an Inc 5000 company to roaring success so if you want to achieve that too, then I'll give you the first step on that journey in this talk.

My mission is to help business owners because when I first came to America at the age of 8 years old I was amazed at the pure abundance that I saw in a Giant (a supermarket in Virginia). I came over from Germany, from a small village of 2000 people, where we didn't even have a supermarket just yet (this was back in '98) and I clearly remember this moment where my Dad told me that America is the land of freedom. The freedom to flourish and prosper but also the land of personal responsibility. Here, if you didn't work, you would die (probably a bit extreme) but also the land where if you wanted to change the world you could.

Whereas in Germany you would be stuck with 6 months of red tape to start a business in America you could just go. Start the business and figure it out as you went along. From that moment I knew that I was going to be part of that mission to achieve success and help others achieve that same success.

I believe that the American dream is very much alive and I want to help as many businesses succeed and achieve the American dream.