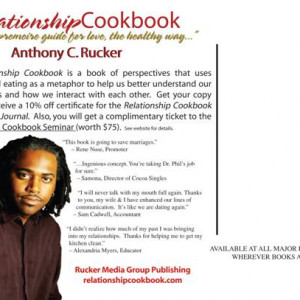 Anthony C. Rucker
Anthony speaks on relationships, culture, and social dynamics with keen insights making complex matters of life and love easy to understand.
---
Anthony C. Rucker created a legacy as a performance poet, playwright, & author. He is currently a Doctoral Candidate in Applied Clinical Psychology. He has also ventured into motivational speaking, lecturing, and creating artistic curriculums to address the need for identity and expression in our children. Anthony has created a multi-genre workshop called Expression Through Words that teaches the nuances of poetry, prose, song writing, and hip-hop that culminates in a group performance that demonstrates the fusion between artistic expression and self-expression. He also has been a poet-in-residence where the end project was an anthology of written and illustrated art. Anthony is a multifaceted force, being well versed on matters of culture and social dynamics offering a unique critique and understanding of current events, social dilemmas, and political unrest.

Anthony has taken a creative and impactful leap into the world or relationships with The Relationship Cookbook and his newest book True game. The Relationship Cookbook is a book of perspectives that uses cooking and eating as a metaphor to help us better understand our relationships and how we interact with each other. True Game is a commentary, exposé, and manual on how to understand, navigate, and survive the intricacies of relationships and the games people play in them. His keen insight helps to make previously complex matters of the heart easy to understand. Whether in a lecture, on a panel, or in a relationship workshop Anthony offers hope and insight that empowers people to create healthy, great-tasting lives and relationships.

Anthony is dynamic, engaging, and makes his message accessible to everyone. If you want truth wrapped in compassion with the ability to reach and motivate, you want Anthony to speak to you.