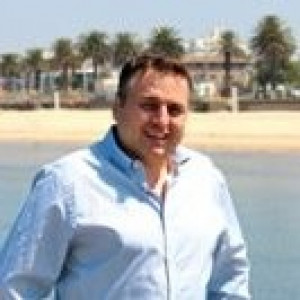 Jeff Bogensberger
Jeff Bogensberger is an MBA qualified experienced Business Executive.
---
Jeff Bogensberger is an MBA qualified experienced Business Executive.

Jeff is the CEO and Founder of EduCellar. An online community focused on overall wellbeing through knowledge, support and personal growth.

His career spans English teaching in Korea, management consulting to SME's , senior executive of a successful $11M start up marketing automation (SaaS) organisation in Canada and a Senior Business Development executive in Australia. Experience ofFmanaging 50+ staff and P/L responsibility of $2OM+

While working as a management consultant he was headhunted to join Marketingisland. As one of the first employees he was an integral member of the leadership team that took the company to 40 staff and top 20 fastest growing Canadian companies three consecutive years. He had 15 direct reports and drove sales from $500,000 to $11,000,000 over an 8 year period.

As a Senior Business Development Manager in the unified communications market he used his skills and abilities to create strong business relationships to drive in excess of $5 Million in contracted sales. In his latest role as National Sales and Marketing Manager he took an under performing team to one that consistently hit targets. This was done through coaching, mentoring and lifting morale so that employees were inspired to achieve their best.

He consistently is able to lead and mentor a team whilst using his entrepreneurial skills to drive significant business growth and profitability.

Currently, Jeff is focused on accelerating the growth and expansion of TSG's Health & Fitness Software and Payment Platforms across Australasia.

Jeff has also founded Western International English College. Leveraging his experience of ESL teaching, he has worked with education industry experts to develop comprehensive fully accredited online TESOL - TEFL courses for individuals looking to teach overseas.