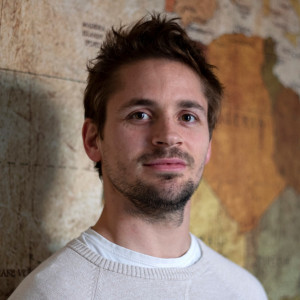 Lucas Caneda
Global Team Lead at UNIQORN Incubator + Professional Rugby Player at Sarlat Rugby Club
---
Born in 1990 and hailing from Argentina, Lucas Martin Caneda grew up as a die-hard rugby starting at the tender age of 5. Lucas played center and #9 (scrum-half) till the age of 19 before he moved up to the senior team where he started to play wing. It all began at Club de Rugby Pueyrredón, Lucas' home club.

In 2013, Lucas joins the Buenos Aires 7s and wins the Argentinian championship with his team. In 2014, he suffered what many though would be a career-ending knee injury.

Few players before him have returned to the pitch post-surgery. Yet, not only did he return to grandiose form, he was selected in the Buenos Aires XV squad in 2015 and won the Argentinian championship with his team.

It was in same year of 2015 that Lucas moved to France, with the intent to pursue his lifelong dream of becoming a professional rugby player. This was a significant accomplishment for an athlete who was told - at an early age - that he had no shot at pro rugby due to his height (1m75; 5'7).

Lucas played in Aix en Provence at the Pro D2 level from 2015 – 2017, then in Angouleme (SAXV) from 2017-2019. After a short stint in Mazamet, he decided to joint Sarlat Rugby, a club with a long history (founded in 1903) where he plays as Team Captain and winger today.

It was in Sarlat where Lucas met Dom Einhorn, the Founder and CEO of the UNIQORN incubator-accelerator and president of the Sarlat Rugby Team. He immediately integrated the incubator's Rugby+ program where he now works as a team leader for both the incubator as well as for one of its startups, FORMATION.GG, an up-and-coming platform dedicated to eSports.

A student of engineering, management and economics, self-taught in nutrition and fitness, Lucas has always had a very keen interest in business and entrepreneurship.