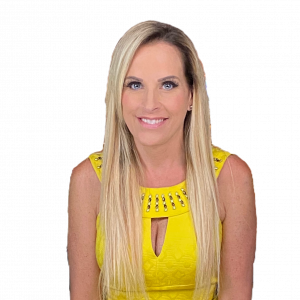 Karyn Turk
Mrs. Florida, Outspoken Political Commentator and Trump Supporter. Going Behind the Headlines Everyday In A Search for Truth
---
The comeback is better than the setback and Karyn is no stranger to Headlines.

The former Mrs. Florida, activist and political commentator launched a new online series "Behind The Headlines". Behind The Headlines is an investigative series that takes viewers "behind the headlines" of the nation's biggest stories to highlight the inaccuracies of headlines to actual facts and present viewers with a different perspective. The first episode of Behind The Headlines set the record straight where the headlines differ from the actual facts in Karyn Turk's own case.

Previously she played an entertainment host for Behind the Headlines with celebrity interviews, nationally distributed through YourNews with 200 Broadcast Affiliates across the U.S. and the Eye On Channels, She has also appeared as a weekly commentator for RT International, the first news channel on YouTube to receive over a billion hits, with an international audience of 700,000 million people in 100 countries, As an actress she is currently featured in Amazon Prime Video's satirical comedy, "Fake News: A Trump Story." Other credits include Showtime's "The Circus," "In Sanity Florida," and the film "Nearly Departed."

The busy mom of four shows no signs of slowing down either. In 2015, she was named one of Florida's Top Power Women and Influencers and just a year later won the title of Mrs. Florida. In 2018, Richtopia ranked her as one of the Top 250 Most Influential Business Journalists in the World and she has been featured in multiple national publications. In addition, Karyn is also a sought-after national and international media consultant and political news correspondent, having gained a large following for her pre- and post-election coverage.

Before stepping in front of the camera, Karyn first gained recognition as a businesswoman. By age 28, she was a top national sales director in the print marketing space in the 1990's. Realizing the potential for online distribution, Karyn helped pioneer the online video content for revenue platform and was recruited by CBS Radio to oversee and develop innovative marketing for the South Florida broadcast stations. After digitizing the medium and positioning them for sale, the company was sold in 2012 to Palm Beach Broadcasting for an unprecedented $50 million. In the years following, Karyn began taking on more customized projects that utilize her strong interpersonal skills, offering media and crisis management.