Rebellious Wellness Over 50
Rebellious Wellness Over 50
Rebellious Wellness Over 50
The rebellious wellness over 50 podcast is your connection to the best that science offers for aging in good health, mind, body and spirit. Aging in good health, in a good mood—and looking good--isn't about deprivation or resignation. It's about balancing all the things that make life enjoyable with the habits of longevity. Tune in each week for interviews, rants, food facts, book reviews, and surprise episodes that will add more life to your coming years.
This podcast is looking for the following guests...
Guests must have some experience in interviews, know their subject, and appreciate "to make a long story short." While life experience is important how your stories will add value, (take aways, actionable tips, ahas) to my listeners is more so.
I prefer to interview people who have an online presence so listeners can learn more if they want to and we can both share the promotional work afterwards.
Woo and out of the box practitioners are welcome as long as it's got some scientific support of efficacy behind the work.
My conversations are free flowing and there are times I will ask a hard question or a question that challenges your stance. You are welcome to let me know ahead of time if there is something you do not want to talk about.
I love getting to know people and will always do my best to present my guests in the best light.
Do you want to be a guest on this Podcast?
We can help make that happen!
When you create your free account you will be able to pitch this podcast and get access to these great features...
🚀 New podcasts added all the time!
We have a personal connection to ALL podcasts on our site.
They are never spammed or surprised when they receive a pitch from us!
📈 Pitch Analytics & Insight.
You are immediately notified and can see how many times your pitches are read. Never guess if your pitches are being read, know for sure!
Create your account by clicking the following button and pitch this podcast for free, today!
Already have an account?
Sign in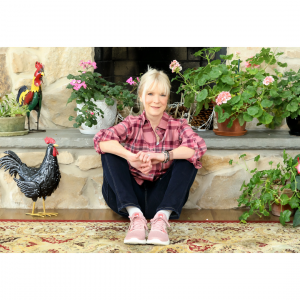 By Gregory Anne Cox